I was blown away by the quality and attention to detail. It's absolutely beautiful!

Vivian, Kickstarter Supporter

The book is amazing.. It is like a work of art!

Paul, Customer

It feels and looks great!

Blake, Kickstarter Supporter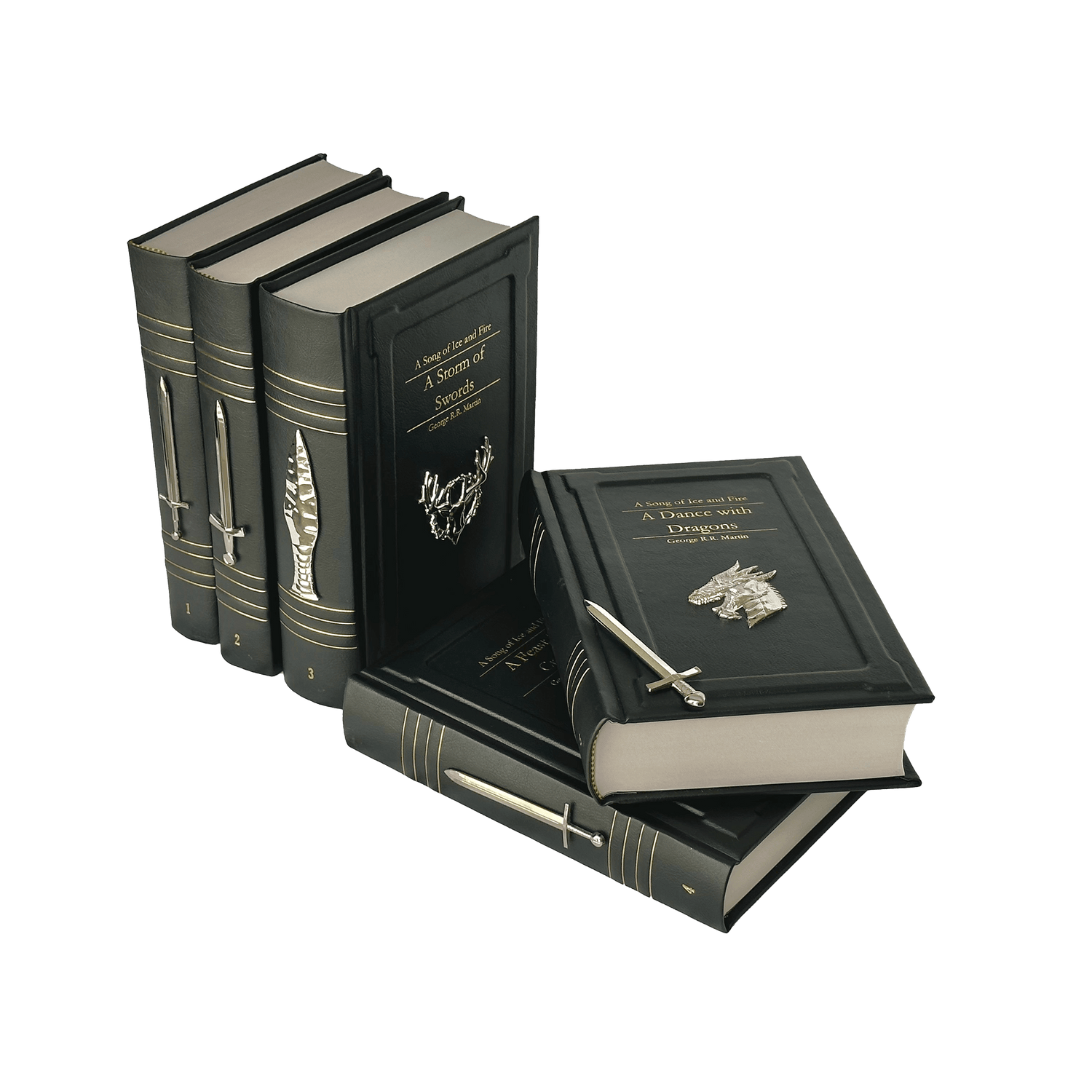 BACK IN STOCK!
Full Set
Become an A.C. Insider
AND GET A
FREE $50 Gift Card for your first purchase
Be the first to get insider peaks and learn about new projects!
Buy Now
Cast Metal Cover Emblem
A cast metal crest is set into the middle of the front cover, immediately setting this volume apart from any you have ever seen.
This original piece of artwork is inspired by elements of the story, and gives the cover a whole new dimension of detail.
The title is stamped deep into the cover in beautiful gold metallic text.
The gold foil stamping can also be found on the spine of each book identifying its number in the series.
Magnetic Sword Bookmark
The beautifully numbered and hubbed spine features a decorative sword inspired by the the world of A Song of Ice and Fire.
The sword is securely held in place by a strong rare earth magnet concealed inside the spine.
This also served to center the bookmark on the spine in the same place each time you put it away.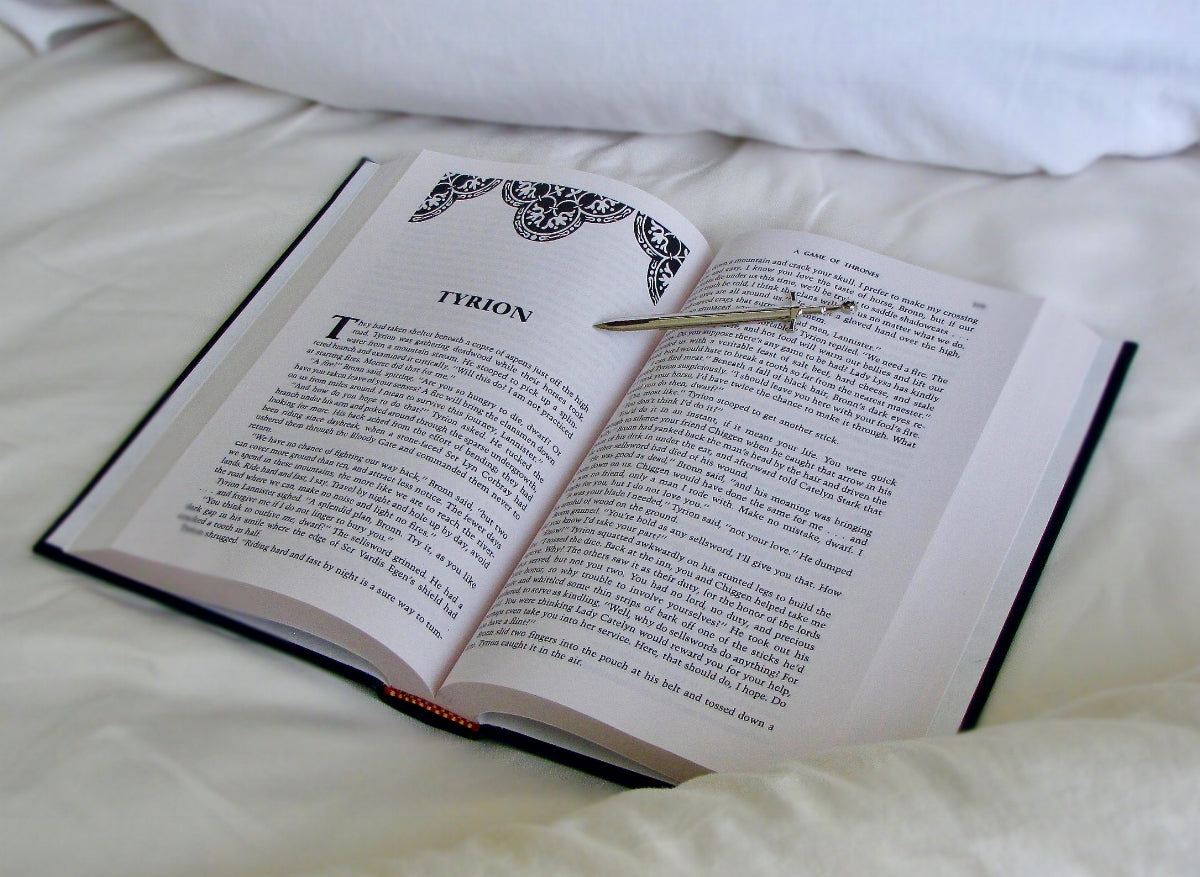 Limited Edition Quality
Artfully rebound and made to last. You'll be able to enjoy these stories again and again for years to come.
This exclusive edition will be highly limited, making these even more collectable.
Embossed gold stamping, hubbed spines, and cast metal emblem covers make these limited edition even more unique and exclusive. A decorative magnetic sword on the spine doubles as a bookmark.
This intentional design means that these books are just as regal sitting on a shelf as they are laying on your bedside table.
buy now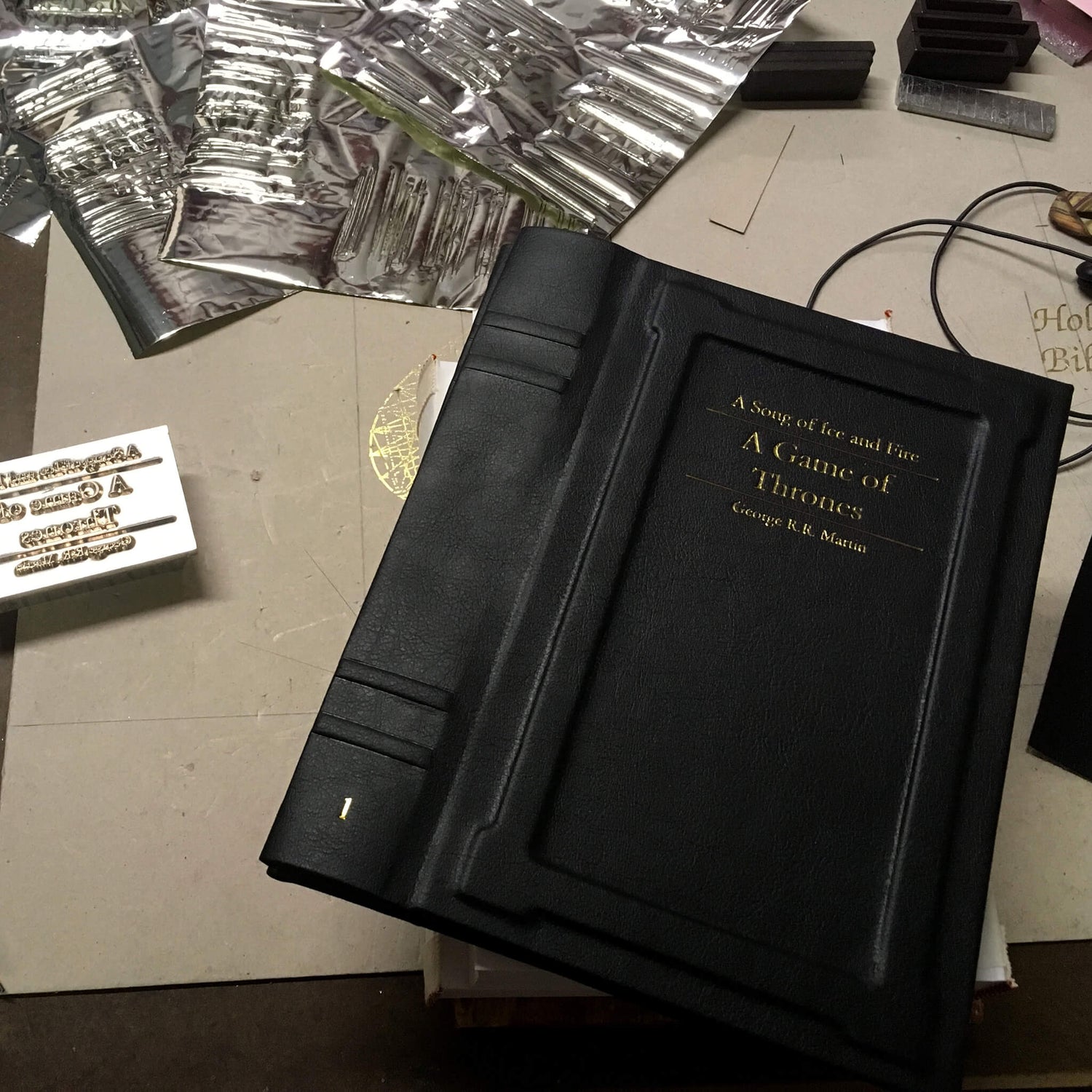 Learn More
Learn more about our exclusive collector's edition books and what makes them unlike any you have ever seen.
How our books are born